TWe think that maintaining traditions is a way of being aware of one's origins, so every year we organise a wheat threshing event "come si faceva una volta", as it used to be in the past.
Wheat threshing, which was common until the 1960s, was a very important event for a farm as it required time, dedication and a lot of hard work.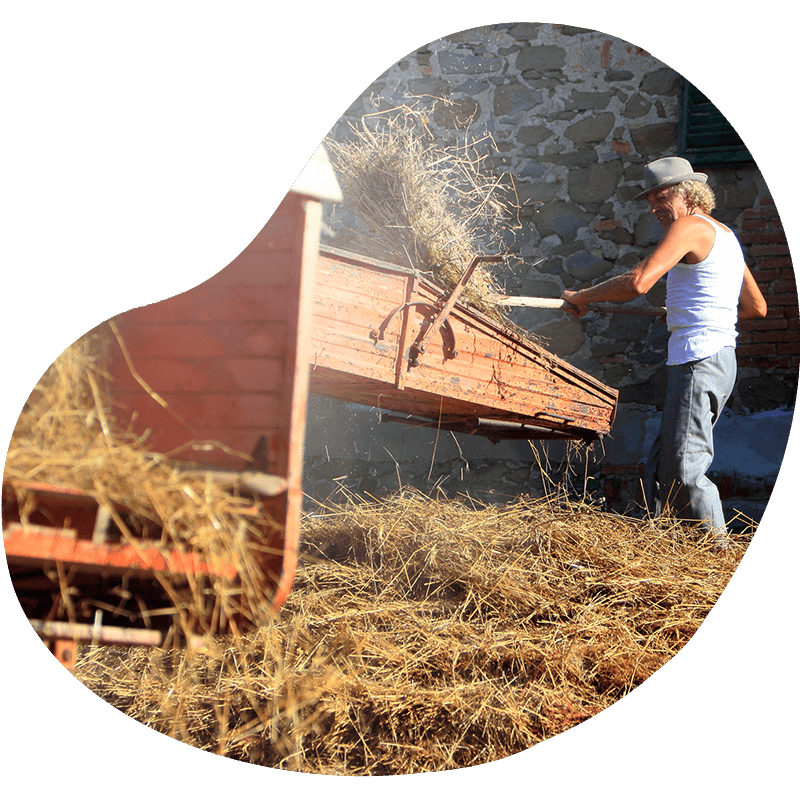 How did wheat threshing take place and what were the preparations for the big event?

In this gallery we have collected some highlights of the wheat threshing organised at Podere Poggerina in the last years. For some historical photographs of the farm and the threshing in the past, we recommend you view "The History"
.